Pastor Tracy E. Ventus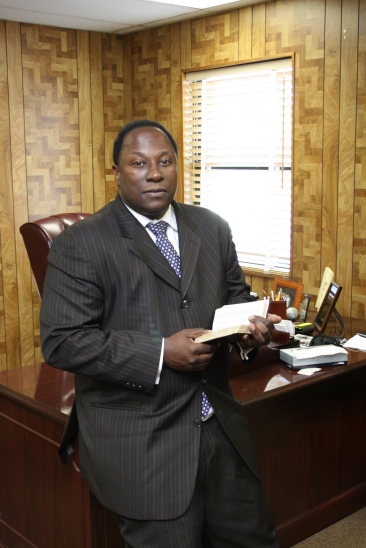 Reverend Tracy E. Ventus has been the Pastor of New Mission Missionary Baptist Church since 1997. He is a compassionate and caring servant of God, who has a special place in his heart for senior citizens and children. His love and dedication to God and his people is felt in New Mission and throughout the Madisonville and Greater Cincinnati area.
Pastor Ventus loves the Lord, he believes in teaching and preaching the true gospel of Jesus Christ. He is a gifted preacher and teacher who makes the word of God clear to everyone, no matter what their level of understanding may be.
He is well respected in the community, a true servant of God who believes in taking God outside of the walls of the church and into the streets of the community. You may find Pastor Ventus walking the streets, shaking hands and holding conversations with the hurting and lost youth, the sick and discarded adults and anyone else he is led to uplift.
His cool, quiet demeanor fall away when he steps up to the pulpit and lets the word of God come from his heart. His illustrative preaching style is captivating and touches the hearts, minds and spirits of everyone who hears him.
He is the husband of his beautiful wife Portia and the father of one son Brittain. Pastor Ventus has a Divinity Bachelor's degree at Cincinnati Christian University; now he will began studying for his Master's. The New Mission Church family is grateful for this anointed vessel of God.